© 2021 K West Studio. All rights reserved.

Hiring a professional photographer is essential to capture your engagement, wedding, reception or event for you and your family to cherish forever. At K West Studio, we treat you like family and capture all your magical moments in a friendly and professional manner. We pride ourselves on being a part of our community and will make every effort to work with every budget. 




Choosing that special place for your wedding can be costly and difficult to find. . Here are on the Treasure Coast, we have some of the most beautiful beaches in the world. Beach weddings are one of the most popular types of weddings because brides and grooms feel a sense of calm and serenity from looking out at the waves while saying their vows. Beach weddings offer a sense of adventure. For destination weddings, most people want to make a vacation of it for their guests, and the beach is always a guaranteed perfect vacation spot.

​Set your date, then call Keri to help you with all of your photographic needs for your special event. Whatever the occasion, our experts can make your visions become reality. From elaborate destination weddings and corporate events to parties our experienced team members are here to assist you every step of the way.

K West Studios proudly services Palm Beach, Martin, St Lucie, Indian River and Okeechobee counties. Call us today for a consultation!

Thank you for stopping by.  Please sign our Guest Book below.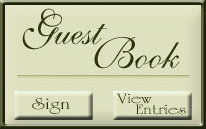 Professional Fine Art Photography

Exclusive Professional 

Wedding Photographer