© 2016 K West Studio. All rights reserved.

THE SECRET OF OUR SUCCESS

Lots of companies can sell your stuff and promise to treat you well. At K West Studios, providing great one of a kind merchandise and a personalized shopping experience are more than just words…it's what we do and who we are. You will only deal with the artist herself to ensure your order is taken care of with the upmost attention and  passion for piece of art. That way, you know you're being helped to select the perfect piece for your home or office or as a gift within your budget.

We genuinely care about our customers and go above and beyond to provide the best customer support.  We do these things, and more, while providing you with One of a Kind Art and Photography at an excellent value.  

K West Studios is your Treasure Coast Fine Art Wedding Photographer. Specializing in one of a kind artistic photos for your special day. Photographer Keri West offers some of the most affordable rates from local wedding photographers covering all of the Treasure Coast and travel destinations. We do not discriminate and proudly serve the gay and lesbian communities.

  K West Studios is here to make your memories last a lifetime with elegant professional photos of your special day. Keri will put you at ease and capture your fairytale moments. For over a decade, capturing life's biggest celebration has not only been a profession, but a passion. Weddings are filled with extraordinary moments - intimate, surprising, and joyous. Keri has an experienced eye and a relaxed style that reveal emotions naturally, capturing these cherished moments forever. 

Florida is a magical place to begin a marriage, and Keri's goal is to provide her clients with equally vibrant, true-to-life, high quality photos to treasure for a lifetime. No two couples are alike and every wedding ceremony is custom designed just for the two of you. Professionally Edited Pictures High-Res. J-Peg Images. Delivered Directly to your Computer.  

How may we help you today?

We are always looking to improve ourselves. If you have ideas how we can make a better product or serve you better, we'd love to hear from you.

Send us a quick note using the form to the right or call us at (772) 529-3095

Got a question or comment?

Name:

Email:

Question/Comment:

BUSINESS HOURS 

Monday-Friday 10AM-6PM EST

 Saturday 12PM-4PM EST

Special hours for Special times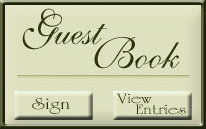 Photography is the art, science and practice of creating durable images by recording light or other electromagnetic radiation, either electronically by means of an image sensor or chemically by means of a light-sensitive material such as photographic film. 

Typically, a lens is used to focus the light reflected or emitted from objects into a real image on the light-sensitive surface inside a camera during a timed exposure. The result in an electronic image sensor is an electrical charge at each pixel, which is electronically processed and stored in a digital image file for subsequent display or processing. The result in a photographic emulsion is an invisible latent image, which is later chemically developed into a visible image, either negative or positive depending on the purpose of the photographic material and the method of processing. 

A negative image on film is traditionally used to photographically create a positive image on a paper base, known as a print, either by using an enlarger or by contact printing. Photography has many uses for business, science, manufacturing (e.g. photolithography), art, and recreational purposes.